Choose a Plan that Works for You
Dreemar provide a range of Plans structured to suit any size of business or personal needs, catering to a global client base
Basic
Private & Small Business
Admin Portal

Integrated Analytics

Content Storage & Delivery

1000 End-User Interactions

Support (via Email)

Additional Interactions @AU$0.08 per Interaction
Management Studio (Console)

Integrated Analytics

Content Storage & Delivery

2500 End-User Interactions

Support (via Email)

Additional Interactions @ AU$0.06 per Interaction
Most Popular
SME, Institutes & Corporations
Management Studio (Console)

Integrated Campaign Analytics

Content Storage & Delivery

5000 End-User Interactions

Support (via Email)

Additional Interactions @ AU$0.04 per Interaction
Additional Services We Provide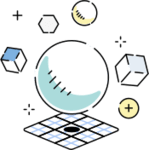 Content Creation
Impactful and immersive content is the key to highly engaging AR experiences. We provide video, audio, 2D and 3D Design services where required.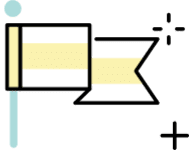 Game Development
AR is literally changing the game in more ways than one. Dreemar AR can gamify a promotional message as part of packaging, labels & signage etc.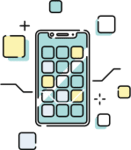 Ideation
With a creative idea and clear strategy, AR stands to be one of the driving forces behind your sales and marketing efforts over the next decade.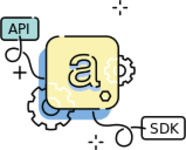 Custom Apps
With the right idea and Dreemar developer, we can assist you to create high impact experiences that will help inform, educate, entertain and inspire.
What Is Augmented Reality?
Augmented Reality (AR) is technology that overlays an additional layer of content in your physical world viewed through the camera and display of your mobile device through a dedicated App or browser.
A variety of content can be overlaid including video, 2D & 3D models, animation, and even real-time spatial data.  This content is called an "experience".
An AR experiences can be triggered by virtually anything, using the mobile device camera to scan an image, object or even a QR code.
Once a trigger is recognised by the AR system, almost any combination of content experiences can be delivered.  Examples of AR experiences include face filters and the game Pokémon Go.
What Does A User Need To Access Augmented Reality?
It's very simple; all a user needs is their smartphone or tablet, which they use to scan a printed image (trigger) via an AR App.
The target image then triggers a video, slideshow, 2D or 3D interaction that is displayed and played automatically.
Can The Effectiveness Of Augmented Reality Be Measured?
Definitely, this digital experience can be shared on social networks and through additional volumes of sales linked to Augmented Reality Campaigns.
However, Dreemar is unique in that we provide a totally integrated AR Analytics Engine built into the Management Studio platform.  The analytics engine measures end-user engagement, length of interaction, repeat visits, sharing across social media, etc.,  thus enabling sales and marketing managers to follow up on leads and refine their marketing message to their targeted audience in real-time.
Where Is Dreemar Based?
Dreemar is a wholly owned Australian company based in Melbourne.
What Is The Difference Between AR & VR?
Augmented Reality (AR) enables users to interact with their physical world via their mobile device camera and display.  This technology adds a layer of content on the device screen whilst still enabling users to see the real world through their phone camera.
Virtual Reality (VR) enables users to interact with a virtual world via a specialised head-mounted display or headset.  This technology places users in a completely immersive experience that shuts them out of the physical world.
Is Augmented Reality An Effective Marketing Tool?
Independent global research across multiple market sectors has shown that Augmented Reality dramatically increases engagement and interaction by as much as 62% over other marketing strategies.
Furthermore, and of critical consideration, AR greatly increased the consumer perception of the value of a brand's products and services.
Is Augmented Reality Cost Effective?
Yes, because it allows marketers to showcase their range of products and services visually via an inexpensive interactive print piece.
Additionally, the digital content can be updated at any time, reducing significant cost, given expensive printed marketing collateral don't become outdated overnight!
How Can I Explore Dreemar Experiences?
There are several avenues available to explore and understand Dreemar Augmented Reality.
Firstly, contact us and request a Demo or further information, and
Secondly, simply follow the link above to request the 30-day free trial without obligation to witness first-hand the ease of generating and managing a Campaign and learn how AR can benefit your business.
Finally, we also many examples published on our YouTube Channel to provide an insight into some of our clients applications.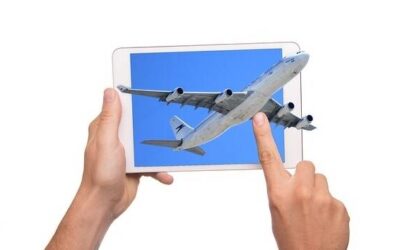 Without doubt, we live in an age where information technology has a significant link to Tourism...
read more
Start Your 30-day Free Trial, Experience The Dreem